R.M. Vijayakar
"Emraan Hashmi: 'Flops Make You Fight and Come Back with a Bang'"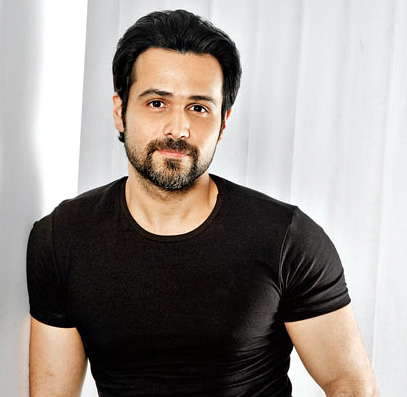 Mumbai — He's hit a dull box-office patch of late, but his variegated hits from "Murder" to "Zeher," "Kalyug," "Jannat," "Once Upon a Time in Mumbaai," "Murder 2," "The Dirty Picture," "Raaz 3" and "Jannat 2," as well as his recent international acclaim for Danis Tanovic's "Tigers," are still fresh in memory for the legion of Emraan Hashmi fans. Now, he hits the screen in 3D with "Mr. X," opening April 17.
The actor is relaxed and chilled-out when we sit down for a chat at a high-rise in Mumbai in the Fox Star office. The humor is intact, too, as we step up the gas of questions in a rapid-fire 20 minutes.
Excerpts from an interview:
Q: What is similar between other invisible man films and yours? And what is different?
A: Umm … I play Raghuram Rathod from the ATS (Anti-Terrorist Squad). He is left to be burnt alive by the villains and is saved by a doctor who tries out a life-saving drug that is under test. Raghu's body reacts adversely to it — his cells stop reflecting light except neon lights and direct sunlight. So he turns invisible, and uses this to avenge what has been done to him. And he calls himself Mr. X — in any case, without disrespecting the Raghuram Rathods of this world, it's a much cooler name! (Grins)
"Mr. X" is thus about revenge for personal reasons and he is no superhero. In fact his colleague, who is in love with him, starts disliking him when, before this happens, he turns into an outlaw. So "Mr. X" is an intense action drama, though it is also having this love story and elements of comedy.
Q: How easy or difficult was it to do everything you do—including presumably at least one kiss! — while being invisible?
A: In some scenes, it was much easier because I did not have to be there at all, as the VFX team took over. But when they had to shoot with me and then erase me, it was more difficult. I had to hit the right posts within the frame during the shot for the erasing to be done later. So, though I holidayed in Cape Town for a week when I was not needed for a sequence, in 80 percent of cases I had to be present.
Then there was also 3D, which requires more depth, and so instead of one shot, we would have to take 20 to 25, to also create the depth. Overall, we had to hold the emotions to justify the 3D. Also, for about a week I needed prostheses, and that latex application took about three hours to put on and 45 minutes to remove.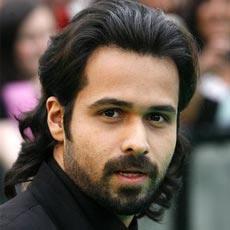 Q: You said somewhere that this is the first film your five-year-old son Ayaan watched.
A: Yes, because I have done almost entirely adult films till now. Ayaan loved the film overall and wants to watch it again. He danced in the aisles to the songs and loved the action, though there was one scary sequence for which he removed the 3D glasses. And actually, I was holding his 3D glasses almost throughout the movie as they were too big for his face and kept slipping off!
Q: How do you evaluate your career 12 years after your debut in "Footpath"?
A: I decided to reinvent about 10 years into my career, starting with
"Once Upon a Time in Mumbaai," and did many experiments. When you do that, many films can flop, and I was prepared for it. And such a phase cannot happen with just one or two films. Perceptions do not change overnight. But I have always said that I can guarantee a flop, not a hit! When you are taking risks, exploring things, all this happens till the sudden turnaround.
Q: So flops do not disturb you.
A: No, they don't. Because I give my hundred percent to all films, I detach myself from them later, since it is important not to get demoralized. And yes, hits can make you complacent. Flops make you fight and come back with a bang. I hold my failures closer than my successes. And as everyone knows, I have had a slow and steady climb.
Q: How does it feel to do a family entertainer?
A: (Grins) People are still skeptical — "Emraan? Doing a family film? Something that is not embarrassing to watch with children?" And I don't blame them. Kids will be attracted by an invisible man. But the kids may well say, "We don't go to watch this guy's films!" And complete kiddies' films are also a major risk for my loyal audiences! (Grins) Actually I need diverse censorship ratings like PG13 more than any actor!
Q: So, if the film is a hit, will a sequel be made?
A: Ahh … we were discussing that some days ago. See, unless we try and work out something as Mr. X cannot come back to normal, so he becomes an altruistic superhero who fights for a larger cause and not personal vendetta, that's difficult. By Friday's 6 pm show, the feasibility or lack of it will be clear!
Q: When will you venture into production or direction?
A: Direction — never! As for production, in which again I will have to look after many things, I will get into it only when a truly out-of-the-box story presents itself. In such a case, the script must make me want to own it so that I can have a hand in everything and prevent variables from messing up the script.
FILMOGRAPHY
(Hits/Successes in CAPITALS)
2003 – Footpath
2004 – MURDER, Tumsa Nahin Dekha
2005 – ZEHER, Aashiq Banaya Aapne, Chocolate, KALYUG
2006 –Jawani Diwani, AKSAR, Dil Diya Hai, GANGSTER, The Killer
2007 – Good Boy Bad Boy, The Train, Awarapan
2008 – JANNAT
2009 – RAAZ – THE MYSTERY CONTINUES, Tum Mile
2010 – ONCE UPON A TIME IN MUMBAAI, Crook
2011 – MURDER 2, DIL TO BACHCHA HAI JI, THE DIRTY PICTURE
2012 – JANNAT 2, Shanghai, RAAZ 3
2013 – Ek Thi Daayan, Rush, Ghanchakkar
2014 – Raja Natwarlal, Ungli
2015 – MR X
Courtesy : India West